New York Pass & City Pass 2018

Review, Price, 20% Discount Code
Last updated on February 1, 2018
by LM Tourism Editorial Staff
Latest New York Pass offers until March 14, 2018
We routinely check for the latest offers and codes to get all New York tourist passes at the cheapest price. The following offers have been checked and updated on March 13:
New york Pass 20% Discount: until the 14th of March 2018 there is a 20% discount on New York Passes of 10 days duration, and 15% off New York passes of 3, 5 and 7 days duration.
New york Pass 20% Promo Code: until the 14th of March 2018 you can get 20% off the New York tourist pass bought online, with a duration of 10 days, without any promo code to type in.
These discounts are valid for New York Passes bought online by the 14th of March 2018 and these passes can then be used within 1 year.
Get the New York Pass with discount and choose home delivery or collection in New York >
If you are already in New York you can still get this online discount instead of paying the full price. Just buy the pass online with this discount, take a note of the voucher number emailed to you within minutes, and then collect the pass in one of the 5 redemption desks in New York.
New york CityPASS 42% Discounts: currently the New York CityPASS provides a discount of 42% on the price of its 6 attractions, however it does not provide any additional Promo Code, offer or discount on its price of $116 for adults and $98 for youths.
The New York Pass is a tourist pass which allows you to visit more than 80 attractions in New York, saving money and jumping queues at the entrance of many of the busiest attractions. As an option it can let you travel on open double-decker city tour buses and it's available for 1, 2, 3, 7 or 10 days.
The New York CityPASS is also a tourist pass, valid just for 6 attractions, without transport and it lasts for 9 days.
When visiting New York it is usually worth to buy one, but not for everybody.
It depends on what you want to do, on your available time, budget and mood. This article can help you decide.
New York Pass
New York CityPASS
The New York Pass is the most comprehensive tourist pass for New York, it includes more than 80 attractions, saving money and jumping queues at the entrance of many of the busiest attractions. As an option it can let you travel on open double-decker city tour buses.
The New York CityPASS is also a tourist pass for New York, but is intended for visitors who want to enter fewer attractions (6 attractions can be visited with this pass). It saves money and queuing time in those attractions, but transport is not included.
Duration:
it's available for 1, 2, 3, 7 or 10 days at different prices
Duration:
it is valid for 9 days
Prices:
prices range widely, from $60 for a 1 day child pass to $408 for a 10 days pass with Hop-on Hop-off bus included, but discounts are usually available if bought online, see below
Price:
the price is fixed at $114
Attractions:
it has a bit more than 80 tourist attractions, see below, and all the attractions of the CityPASS are included
Attractions:
it has 6 attractions, of which 4 are fixed and other 2 can be choosen between 4 alternatives
Transport:
it allows free access to hop on hop off double decker tour buses
Transport:
not included
When it's worth it:
good if you visit several attractions or at least 2 attractions each day, otherwise consider the CityPASS or no pass at all in case of fewer visits
When it's worth it:
it's worth it if you visit fewer attractions, anyway at least 4 of the included ones, otherwise you are better off without this pass
Top attractions
These are what we consider to be the best attractions included with the New York Pass, however below you can find a link to the list of all attractions available.
Circle Line River Cruise
Since 1945 it has been an unmissable boat tour along Manhattan, Brooklyn Bridge, Statue of Liiberty, Empire State Building, World Trade Center, etc. This is an unforgettable skyline view to enjoy from the river. Normal adult price without pass $34.
Empire State Building Observation Deck
A New York Must See for its amazing sights from the top of the building. You can see the whole city and the views are striking. Usually fewer people if you go early, it can be windy on top (normal price $22).
Intrepid Sea, Air & Space Museum
Incredible opportunity for both adults and kids to visit the interior of this wonderful warship converted to museum, with many aircrafts exposed and the possibility to go inside a real submarine! Normal price $24.
Statue of Liberty Ferry
This ferry includes a round trip to the island of the Statue of Liberty, which is impressive to see from real life! The ticket for visiting the statue from the inside is not included in this one. Normal price of ferry without New York Pass, $12.
Food on Foot Tours
Explore New York neighborhoods of your choice and their various cuisines, guided by experts. Discover new foods and learn where it's best to eat, places you would not find otherwise, travelling and eating as New Yorkers do. Normal price $49.
Top of The Rock Observation Deck
Enjoy the amazing views from the Observation Deck of the Rockefeller Center, including the Empire State Building and Central Park. (Normal price $25)
Madison Square Garden Tour
This is a guided tour of the Madison Square Garden stadium, which has hosted among the most important sport events in history (normal price $24).
Madame Tussaud's Wax Museum
Close to Times Square, take pictures with real wax replicas of personalities and celebrities like Obama, Marilyn Monroe, Julia Roberts, Angelina Jolie, Brad Pitt, Madonna, Michael Jackson, The Beatles and superheroes such as Thor and Captain America (regular price $ 35.50).
New York Skyride
(Normal price $41)
Museum of Modern Art - MOMA
(Normal price $20)
Heroes of the World Trade Center Tour
(Normal price $25)
Bicycle Tour in Central Park
(Normal price $49)
Disadvantages of the New York Pass
Even if it's cheaper than separate tickets, the New York Pass still costs quite a bit on its own. So if you are on a tight budget, you will probably prefer to either buy the cheaper CityPASS with its 6 attractions, or no pass at all.
You can do many free or cheap things in New York, so you might feel better off with a visit to one or maximum two sights each day, followed by shopping, walking and relaxing in the neighbourhoods.
Hence, if you are longing for a relaxed sightseeing vacation and are happy with visiting fewer main attractions, you will probably be better off without the New York Pass.
Smartphone app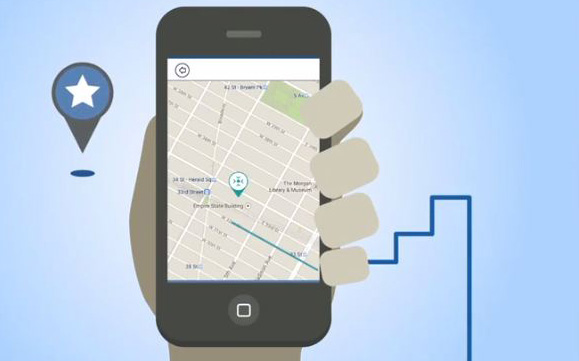 The freely downloadable New York Pass app for iPhone and Android can be useful to all visitors to the Big Apple. It's easy to use and complete, with information about the most popular attractions to visit, opening hours, an interactive map and transport.
Map of attractions
On this map you can visualize New York attractions, theatres, special exhibitions, audio tours, shops and restaurants which offer discounts with the pass:

Map of attractions, try it on the New York Pass website >
Tourist Guide
The New York Pass includes a 140 pages guide and the option of transport on open double-decker city tour buses.
Transport
You can choose to add the transport option to travel without limits on open double-decker city tour buses fitted with multi language audioguides.
How the Pass works
You use it like in a buffet. After buying it, you get free entry in all the attractions included. You can visit as many attractions as you want.
When you arrive at the attractions you only need to show your pass. After swiping your pass through a special reader you are ready to enjoy the attraction.
Jump queues
In several busy attractions you can save a lot of time by jumping the queue.
How much does it save?
According to the producer, savings for 3 top attractions per day are on average:
1-day pass - $18
2-day pass - $45
3-day pass - $73
7-day pass - $196
Hence generally it is a good choice if you are willing to visit more than just 1 or 2 attractions during your stay.
It's obvious that longer multi-day passes (3 and 7 days) let you save more because their daily cost is smaller than shorter passes.
Producer
The New York Pass is made by Leisurepass, member of the Association of European Tour Operators and of Visit London, the official tourism organization of London.
Leisure Pass Group in 2014 also introduced a new tourist pass for Dublin, the Dublin City Pass.
Correlated articles
In New York call your home with Skype
London Pass: review of the tourist pass of London
This article and the New York Pass Review are also available in the following languages: New York Pass italiano in Italian, New York Pass [ES] in Spanish, New York Pass [FR] in French and New York Pass [DE] with New York Pass Tours [DE] in German.