New York Pass 2022

40% Discount Promo Code & Review
Last edited on July 20, 2022 by LM Travel
Welcome to our comprehensive assessment of the New York tourist Pass. We will begin with the biggest promo codes available, then what it includes, how much is it, and whether it is worth it.
Table of contents:
Is really the New York Pass worth the money? Get a personalized response and compare the cost of regular tickets to the New York Pass using our online tool (Copyright 2019-21 Love Marche Ltd, all rights reserved).
1) Enter the number of adults and children:
2) Pick the sites you wish to view; the most renowned ones have already been checked, so tap on them to deselect if necessary (for explanations, press on the info symbol ⓘ):
Empire State
Building
Ad. $39 Ch. $33
Top of the Rock
Observation Deck
Ad. $39 Ch. $33
Statue of Liberty
and Immigration Museum
Ad. $37 Ch. $33
9/11 Memorial
& Museum
Ad. $26 Ch. $17
American Museum
of Natural History
Ad. $23 Ch. $13
Multi-Day Hop-On
Hop-Off Bus Tours
Ad. $60 Ch. $50
Rockefeller Center
Tour
Ad. $27 Ch. $27
The Metropolitan
Museum of Art MET
Ad. $25 Ch. $0
Museum of
Modern Art (MoMA)
Ad. $25 Ch. $0
Circle Line
Sightseeing Cruises
Ad. $43 Ch. $35
Central Park Sightseeing
Bike Tours & Rentals
Ad. $45 Ch. $45
Guggenheim
Museum
Ad. $25 Ch. $0
Intrepid Sea,
Air & Space Museum
Ad. $33 Ch. $24
Madame Tussauds
Wax Museum New York
Ad. $37 Ch. $33
NFL Experience
Times Square
Ad. $44 Ch. $34
Food on Foot
Tours
Ad. $49 Ch. $49
3) According to your choice, see the price difference between buying entrance tickets and using the New York Pass. You can modify the attractions chosen in step 2 as desired:
Rates including New York Pass coupon >
* This tool is a copyright protected work by Love Marche Ltd. All rights are reserved under international copyright law. The tool's capabilities and limits are listed at the bottom of this same page.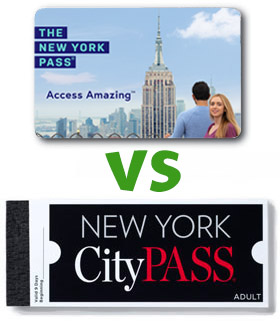 What Is The New York Pass?
The New York Pass is a sightseeing pass that allows you to visit over 80 sites in New York while saving money and skipping lines at many of the most popular attractions. You can travel on open double-decker bus tours as an alternative, and it is offered for 1, 2, 3, 7, or 10 days.
While visiting New York it is often convenient to get one, although this is not always the case.
It all depends on where you want to go, how much time you have available, your funds, and your preference. This guide may help with making your decision.
New York Pass: What is included?
These are our picks for the greatest sights covered by the New York Pass. There is a link to the full list of attractions accessible below.
Circle Line River Cruise
The nicest ways to begin your New York visit, viewing the city globally, with guides to make your journey more more interesting, and a fascinating night tour. Without a pass, the regular adult charge is $34.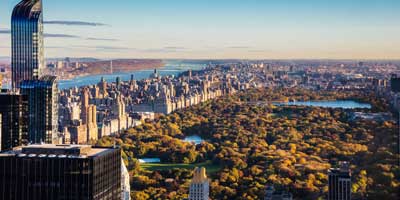 Empire State Building Observation Deck
A must-see in New York for the breathtaking views from the top of the building. The views of the entire city are breathtaking. If you go early, there are usually less people, and it might be windy up top (regular fee $22).
Intrepid Sea, Air and Space Museum
A fantastic chance for both adults and children to tour the inside of this great warship transformed to a museum, with several aircrafts revealed and the option to get inside an actual submarine! The regular fee is $24.
Statue of Liberty Ferry
A boat trip that includes a round ride to the Statue of Liberty's island, which is breathtaking in person! This ticket does not include admission to the statue from the inside. The normal ferry fare without the New York Pass is $12.
Food on Foot Tours
Experts will lead you through your pick of New York boroughs and their diverse cuisines. Discover new cuisines and locations to dine that you would not normally find by traveling and eating like a New Yorker. The regular price is $49.
Top of The Rock Observation Deck
Experience the breathtaking views from the Rockefeller Center's Observation Tower, which includes nyc Empire State Building as well as Central Park. (Normally $25)
Madison Square Garden Tour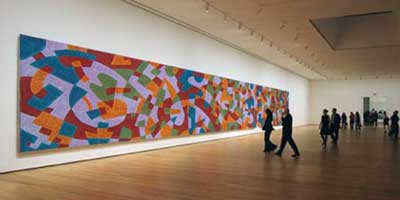 This is a walking tour of the Madison Square Garden complex, which has held some of the most major sporting events in history (regular price $24).
Madame Tussaud's Wax Museum
You can take pictures with wax replicas of celebrities and superheroes at Ripley's Believe It or Not! in New York City. (regular price $ 35.50).
New York Skyride
(regular price $41)
Museum of Modern Art - MOMA
(regular price $20)
Heroes of the World Trade Center Tour
(regular price $25)
Bicycle Tour in Central Park
(regular price $49)
New York Pass Review
Even while it is less expensive than individual tickets, the New York Pass is still extremely expensive on its own. If you're on a limited budget, you'll probably choose to get the less expensive New York Explorer Pass with its fewer attractions, or no pass even really.
There are numerous free or low-cost activities in New York, so you might be better suited seeing one or two landmarks every day, followed by dining, wandering, and resting in the neighborhoods.
As a result, if you want a more relaxing sightseeing holiday and are content with visiting fewer major attractions, you are definitely better off without getting the New York Pass.
New York Pass: How Much is it?
Visited sites
with regular tickets
With 1-day New York Pass
Empire State Building
$39
Covered
Top of the Rock
$34
Covered
Museum of Modern Art MOMA
$25
Covered
Cruise
$41
Covered
Hop on hop off Bus Tours
$60
Covered
Total cost in tickets


$199

Cost with pass


$124
In this scenario, getting tickets on-site would cost $199, while with the New York Pass $124. The total cost is reduced by $75 per person, and numerous long ticket lines are avoided.
The New York Pass saves a couple $150 in this situation.
Smartphone app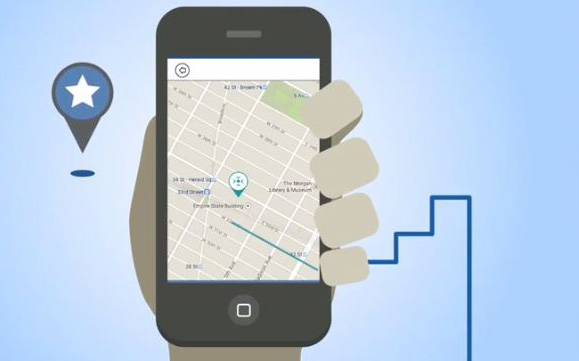 All visitors to the Big Apple may benefit from the free New York Pass app for iPhone and Android. It's simple to use and comprehensive, providing information on the most popular places to visit, opening hours, an interactive map, and transportation.
Map of attractions
This map depicts New York attractions, theaters, exhibitions, audio tours, stores, and restaurants that provide savings with the New York Pass:

Map of attractions, check it on the New York Pass site >
New York Pass Tourist Guide
You get with the New York Pass a 140-page guidebook with useful information to plan your visit, plus transportation on open double-decker urban bus tours.
Transport
You may add the option of unlimited travel on open double-decker city bus tours equipped with multi-language audioguides.
Now the New York Pass promo code T**(show code) gives the top existing discount, that is a 10% off the pass cost.
A further promo code is also valid, however it provides a lower discount:
SIGNUP offers you a 5% discount
Other codes like BF20, c2007, STAGE14, del, SPRINGNY, mail2037, 25pc, jul15v1, FB20OFF, 8pc0108 and more, do not work this July, while were generally working at some point in the past.
Grab to clipboard the code AMAZING and paste in checkout page >
Follow the link above to copy the promo code into your clipboard. It will also take you to the checkout page of the New York Pass portal, in which you will paste it to receive the discount as displayed below:
This coupon provides the largest attainable reduction on the rate of the pass, which is 10%. By combining the New York pass with this best coupon code, you may save up to 55 percent on New York tourist hotspots.
This code is valid even if you do not wish to subscribe to the New York Pass mailing list.
A VPN for travel?
Is a VPN needed to maintain your credit card details and emails confidential while using free wi-fi in another country?
We also include a -72 percent -72% NordVPN coupon in our post about the security benefits of using a VPN when traveling..
*Tool disclaimer: While we make every attempt to provide correct pricing, they are merely for informational purposes and should be double checked with each tourist attraction if you intend to rely on them. This tool is designed to assist visitors in performing a customized comparison. It does not consider existing online discounts or postage expenses for the sake of simplicity and creativity. There are no special deals, limits, or restrictions for certain attractions. Prices are rounded up to the next dollar. Only the top 16 attractions (from a total of approximately 80) are featured.