Top 3 Best Green Tea Brands
Updated on September 17, 2022 by LM Reviews Editorial Staff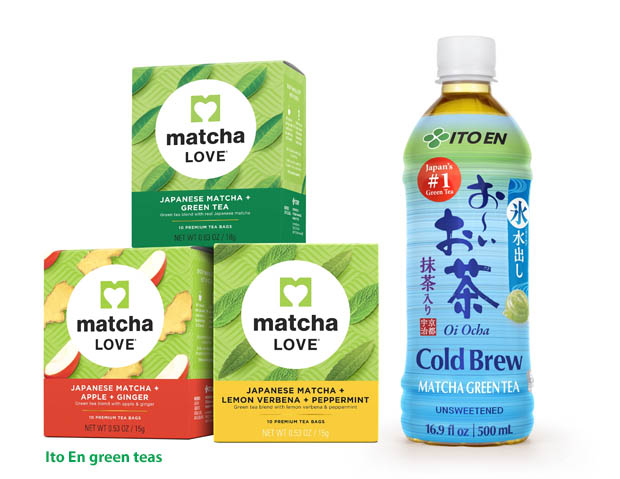 If you're looking to buy a quality green tea, you may be wondering which brand of green tea is indeed the best. This can be intricate to find out because there are "bags" of different brands out there.
We are now going to give you some understanding into the matter and help you figure out which green tea brand is best for you and your needs.
Article contents:
Best green tea brands of 2022
1) The best value-for-money green tea brand in the UK is PureChimp Ceremonial Grade Matcha from Japan. It is of very high quality, and the tea leaves are grown in Okinawa. The taste has no bitter edge, so you may like it even if you don't like regular green tea. It ships in a glass container, and you can also explore additional flavors, like cinnamon, lemongrass, mint, rooibos, and turmeric.
In this delish.com article, Justin Sullivan speaks about their tests for the best brands of green teas for different purposes:
Best Jasmine Tea: Steven Smith Teamaker
Bigelow tea best for pairing with food, especially sushi
Yogi for antioxidant effects
Ito En as best matcha tea
Twinings as best classic green tea
Boba Tea Direct in the morning
Tazo as best mint green tea
Rishi for best floral flavour
Organic Green Dragon
Top recent study on green tea quality
In the study published online in October 2018 by Dr. Keiko Unno and colleagues on the journal Nutrients, matcha green tea was used for the 15-days clinical trial runned in Japan on 39 partecipants and many samples of matcha green teas were analysed, from Japan and worldwide.
The autors analysed 76 samples of matcha teas from Japan and 67 from abroad, and measured that:
50 over 76 samples from Japan met the condition of containing more than 17mg/g of theanine, while only 6 over 67 sold overseas met this condition and..
32 over 76 samples from Japan and only one sample over 67 from oversas met the condition of the molar ratio of caffeine and Epigallocatechin Gallate to theanine and arginine being less than 2.

This is the graphical abstract of the study (complete data are available on the database MDPI)
So in this study, the autors have found considerably more green teas of good quality in Japan, rather than in the rest of the world.
In the paper, which was funded by the University of Shizuoka, the autors declared no conflict of interest.
The best unsweetened green tea drink widely available
The Japanese Ito En unsweetened green tea beverage is widely available, also on Amazon.
Best green tea for weight loss
Green tea is the most notable kind of tea, connected with numerous beneficial effects.
It could be the best tea for weight loss. Strong evidence connects green tea to a reduction in weight and fat.
In a 2008 research, 60 overweight individuals followed a normalized diet for three months while consistently introducing either a 250 mg green tea capsule from Herbal One brand or placebo. Through the span of the investigation, the individuals on green tea lost 3 kg (7 pounds) more than the control.
Another examination found that individuals who devoured green tea powder for three months experienced considerable reductions in body weight, fat and abdomen perimeter, contrasted with a benchmark group.
It might be for green tea is particularly high in catechins, cancer prevention agents that may support digestion and increment fat consuming.
An equivalent impact additionally applies to matcha, a kind of raw green tea in powder form, that has similar effects.